About Us

Who we are?
We established SJHC in 2016 with a small and passionate team. Since then, our family has not only expanded in size but also, learned and grown together. We constantly seek new opportunities for growth and believe in learning new skills and reinventing ourselves. For us, efficiency is the key to success and we ensure that this is reflected in our work. We began our practice by providing services to Primary Care Clinics and gradually, with constant hard work and efforts, we have gained expertise in handling services for telehealth clinics, psychologists, and home health-hospice care. We have also expanded our domains to Website Designing, Business Solutions, and Data Entry.
What is our aim?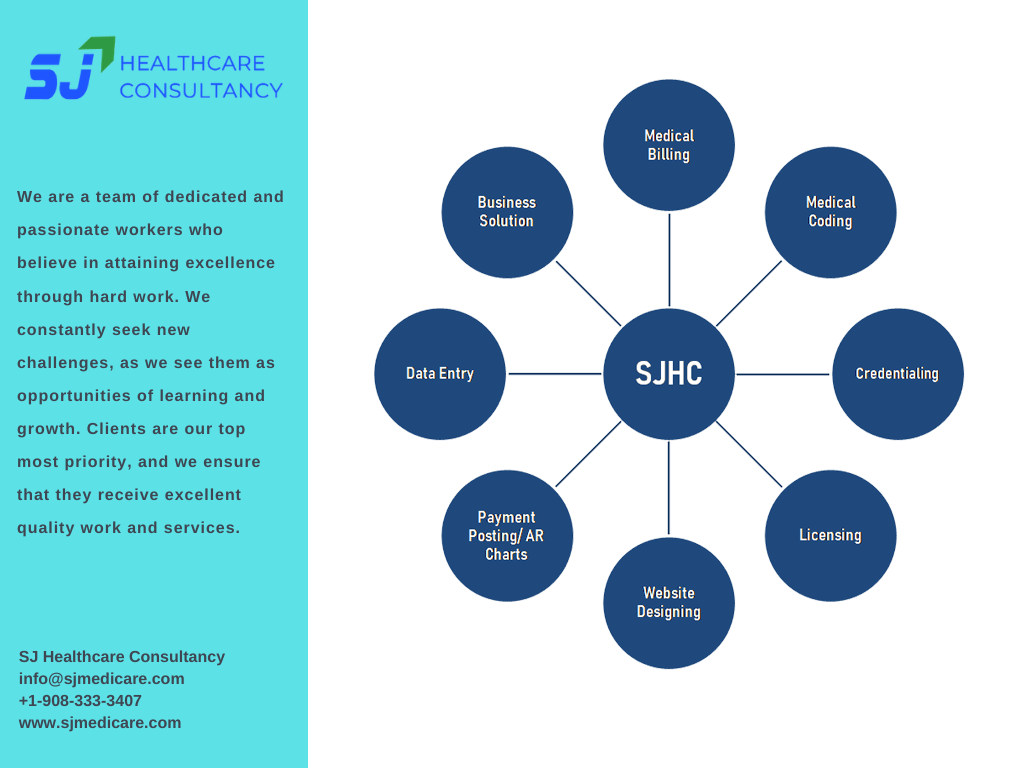 SJ healthcare consultancy's main aim has been quality, ensuring the clients satisfaction and achieving the lowest denial rate. With our deep industry expertise, robust operational capabilities and client focused service we ensure the profitability and growth of the client's corporation. Our detailed eye for processes, highly experienced personnel, cutting edge technology and forward thinking approach allows us to deliver effective solutions and help us to solve problems in the system and make our work all the more accurate.
How do we achieve our aim?
To provide top quality work, we have a set regime and procedure that we follow for ensuring error-free work. The most important aspect of our work is client satisfaction; we are constantly communicating with our clients to know more about their problems and solving them as soon as possible. We are focused to make sure every aspect of our work is perfect.