About Us

Performance-driven services:-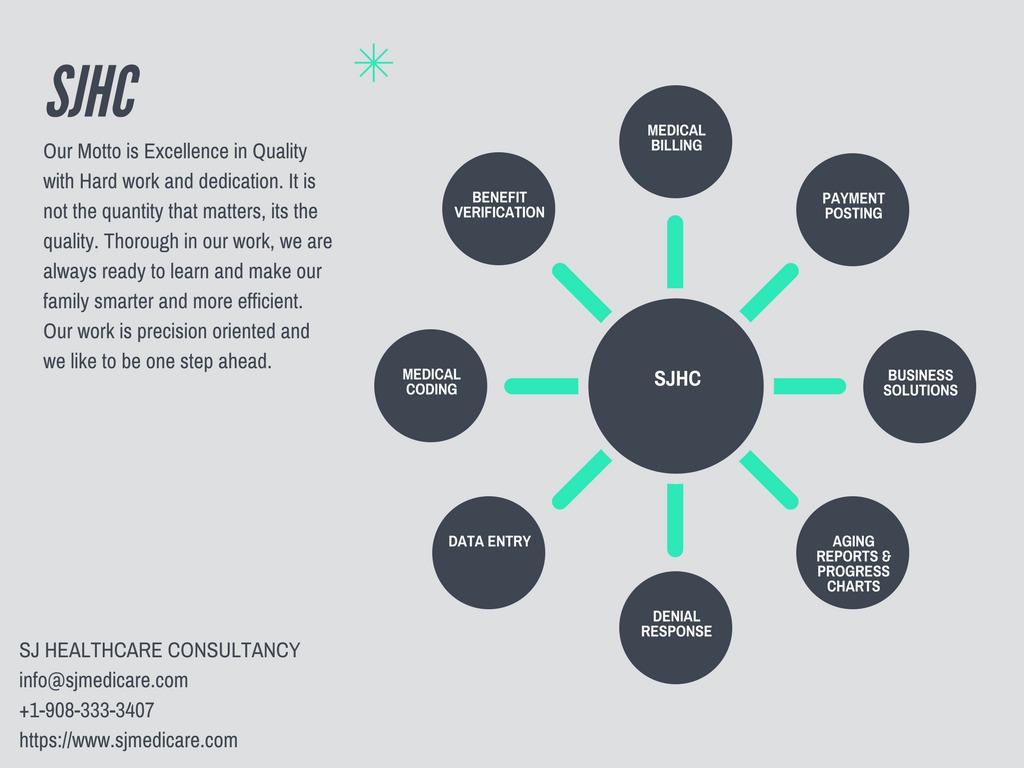 SJ healthcare consultancy's main aim has been quality, ensuring the clients satisfaction and achieving the lowest denial rate. With our deep industry expertise, robust operational capabilities and client focused service we ensure the profitability and growth of the client's corporation. Our detailed eye for processes, highly experienced personnel, cutting edge technology and forward thinking approach allows us to deliver effective solutions and help us to solve problems in the system and make our work all the more accurate.
Process Management:-
We have a set regime we go through, every employee working with us makes sure that we follow the same procedure so to avoid the errors and maintain the quality. The most important aspect of our work is client satisfaction; we are always communicating with the clients to know more of their problems and solving them as soon as possible. We are focused to make sure every aspect of our work perfect.